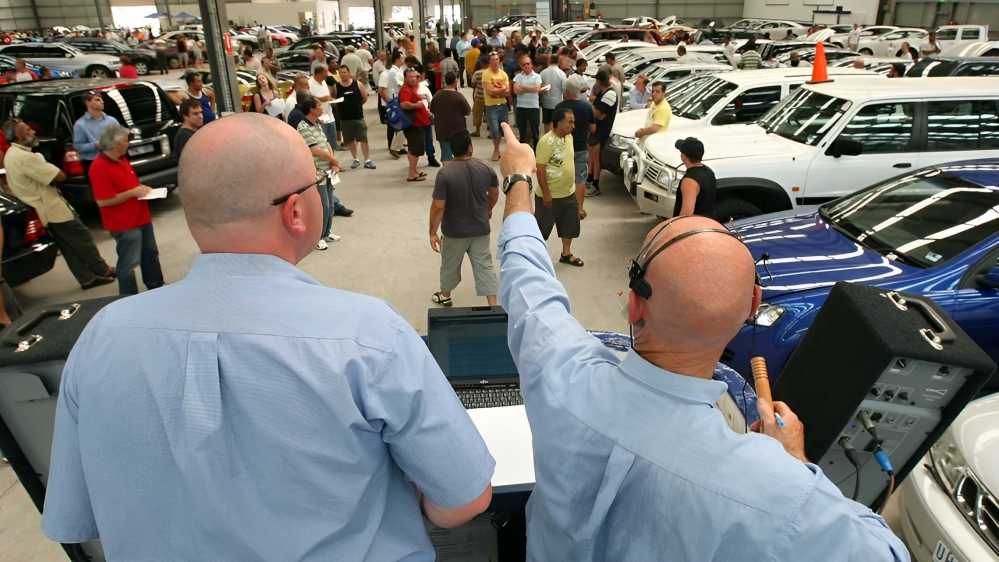 Auto auctions are events where vehicles are sold at auction to the highest bidder. Auctions are typically held by dealers, wholesalers ,insurance companies, financial institutions, and other vehicle owners.
At an auto auction, potential buyers inspect and bid on vehicles, ranging from used cars and trucks to luxury vehicles.
Auction participants typically bid in person or online. When an auction concludes, the highest bidder is the new owner of the vehicle.
Types of Auto Auctions
1. Live Auctions: Live auctions are held at physical locations, where potential buyers can view and bid on vehicles in person. Live auctions typically have a wide selection of vehicles.
2. Online Auctions: Online auctions are held entirely online, allowing potential buyers to view and bid on vehicles from any location.
How Does an Auto Auction Work?
The process for an auto auction will vary depending on the type of auction and the auction house. Generally, an auto auction will work as follows:
1. Registration: Potential buyers must register to bid at the auction. At this time, buyers can inspect vehicles and ask questions about the vehicles.
2. Bidding: During the auction, potential buyers can bid on vehicles. When the bidding is complete the highest bidder is the new owner of the vehicle.
3. Payment: Once a vehicle is sold the buyer must pay for the vehicle. Payment methods vary but typically cash, wire transfer, or certified checks are accepted.
4. Pickup: After payment is received, the buyer can pick up the vehicle. Some auction houses may offer delivery services for an additional fee or you can use a broker.
Auto auctions are a great way for dealers, wholesalers, and other vehicle owners to buy and sell vehicles.
Many car dealers use auto auctions to purchase vehicles at wholesale prices and they also provide an opportunity for individuals to purchase vehicles at a discounted price.