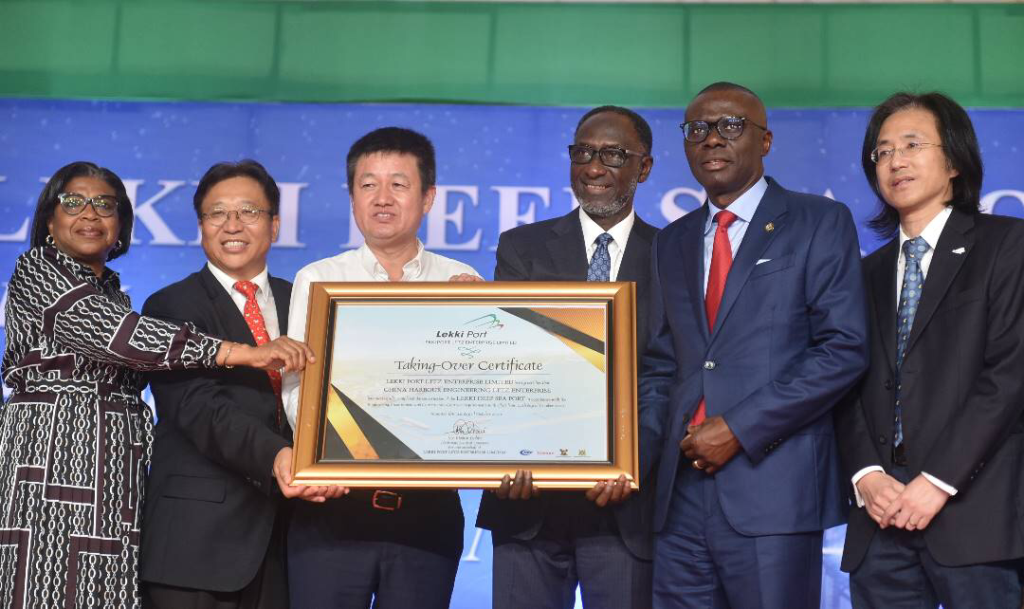 The China Harbour Engineering LFTZ Enterprise (CHELE), a subsidiary of China Harbour Engineering Company Limited (CHEC), that is the engineering, procurement, and construction (EPC) contractor for the $1.5 billion Lekki Deep Sea Port, has announced the completion of the construction of the port.
The Lekki Port is one of the biggest deep-sea ports in West Africa. It is said to have a total of three container berths, one dry bulk berth and three liquid berths.
The Lekki port is expected to generate $361 billion revenue for the Nigerian government while also providing close to 200,000 job opportunities for the nation's teeming unemployed youths.
Speaking during the handover of the port to Lekki Free Port Terminal on Monday, in Lagos, Vice President of CHEC, Mr. Wu Di, who is also a director of Lekki Port, announced that the construction of the port officially started on June 15, 2020, and was completed on Monday, October 24, 2022. He also said that the total contract value of the EPC for the project's first phase was $581 million.
The Lagos State Governor, Babajide Sanwo-Olu, assured that his government was working hard to provide ample ambience for transportation infrastructure, saying that works are ongoing to develop a six-lane road network in the Ibeju-Lekki port axis to avoid traffic congestion.
Babajide Sanwo-Olu expressed delight with the completion of the construction of the port.
Sanwo-Olu reaffirmed Lagos State Government's commitment to the timely delivery of the road infrastructure network around the Ibeju Lekki axis to ensure the seamless evacuation of cargo from the port.
He also called on both local and foreign investors to invest in the state, adding that the zone was specifically designed for encouraging investments into the State.
The Chinese Ambassador to Nigeria, Ambassador Cui Jianchun commended CHEC for displaying excellence in their project skills and promoting China's commitment to Africa's infrastructure development drive. He noted that the project was a good example of what can be achieved when Nigeria and China cooperate, and he looked forward to more of such projects.
Lekki Port has been described severally, as a game changer that would boost the growth of the Nigerian economy featuring modern day state-of-the-art facilities, projected to create about 170,000 direct and indirect jobs, generating approximately $361 billion during the period of the concession, and generating over $201 billion in revenue for both Lagos State and the federal government.