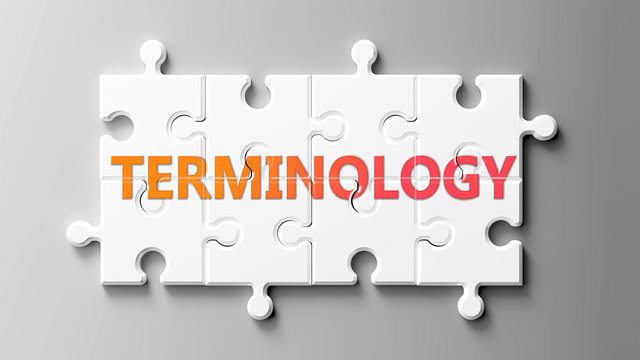 IAA TERMINOLOGIES YOU SHOULD KNOW
We know that sometimes some of the terms used on IAA can be confusing or even alien, well your worries are over.
We have gone ahead to curate some of these terms and explain them to you, to make your buying experience seamless.
IAA TERMINOLOGIES
IAA 360 View – IAA 360 View is the imaging system that captures a complete video of the exterior and interior of a vehicle. Buyers on IAAI.com can easily see the entire vehicle just by dragging their mouse. IAA 360 View also includes Feature Tour® which is videos and technical information provided by the manufacturer highlighting safety elements, technology and options that might be easy to overlook.

IAA Buyer App – The IAA Buyer App is available to optimize the bidding experience on mobile devices. It features many features and tools to help you bid and manage your account on the go. Voice command and special filters help make your mobile experience fast and efficient. The IAA Buyer App can be downloaded from Google Play or the Apple store.

ACV – Actual Cash Value (ACV) is the estimated retail value of a vehicle if it were in an undamaged condition. This information is provided to IAA by the seller and is based on industry resources such as Kelley Blue Book, Black Book, or an independent valuation service. The ACV is displayed for buyer information only. IAA does not represent the accuracy or validity of this value.

Additional Bidders – Additional bidders are Employees or Brokers/Agents who are authorized to bid under the owner's account. Licensed Business buyers can add additional bidders to their IAA Buyer account. The owner is responsible for the actions of their additional bidders.

Assigned Vehicles – Vehicles that have been assigned an auction date. "Unassigned" vehicles are vehicles that have not been assigned an auction date.

Auto Bid – This is a feature in the AuctionNow bidding platform that allows a bidder to enter the most they would pay when a vehicle is on the block. The computer bids for them until they win the vehicle or bidding goes higher than their top bid. If someone outbids them during the auction, they can bid again.

Broker/Agent – Brokers are registered buyers who purchase vehicles on behalf of other people. For example, if you don't have the proper license to bid in a certain location, you can engage a Broker to buy the vehicle on your behalf. Brokers also typically offer assistance with bidding, payment, transportation, and shipping services. Brokers charge a fee for their services and have their terms and conditions.

Broker Bidder – An individual can engage a Broker to purchase vehicles on their behalf. That individual is known as a Broker Bidder and will be given a unique IAA buyer number and login for bidding purposes.

Buyer – A buyer is a registered customer who purchases vehicles from IAA through any auction method.


IAA Buy Now – Buy Now is an immediate online purchasing option that allows you to buy select vehicles for a set price. Simply accept the stated price and the vehicle will be instantly invoiced to your account. All standard buyer fees apply.

Buyer Fees – A Buyer Fee is charged for each vehicle sold. Other fees such as Internet and Service fees, etc. may also apply. IAA has four different fee schedules.
It is the sole responsibility of each buyer to verify fees charged by any IAA branch prior to incurring such charges. All fees are subject to change and buyers shall confirm the applicable fee before incurring such charges.

Guest account – A free user account on IAAI.com is known as a guest account. As a guest, you cannot bid, but you can join live sales in AuctionNow, build a vehicle watch list, and sign up to be notified via email when any of your watched vehicles are assigned to a sale.

Inspection Services – It is often difficult to determine the exact condition of a vehicle only through viewing online photos. IAA recommends buyers request a third-party inspection prior to bidding on a vehicle through CarInspector.US., our exclusive nationwide vendor, CarInspector.US., representatives assess the damage, take additional photos, and thoroughly inspect the vehicle inside and out to provide detailed information necessary for buyers to bid confidently. Please note, IAA does not endorse or warrant the work done by CarInspector.US. Any issues that you might have with the inspection report should be reported to CarInspector.US.

Jump Bid – This is a feature in the AuctionNow bidding platform that allows a bidder to "jump" the current bid by selecting one of three higher pre-defined bid amounts displayed in the bid window. This can be used to quickly advance the bid to a number that is closer to your maximum bid amount.

IAA Manage Offers – IAA Manage Offers is an exciting new tool from IAA that allows sellers and buyers to negotiate on 'If Bids' immediately after the vehicle leaves the auction block. IAA Manage Offers will send notifications to you, show you offers that sellers have sent so you can decide whether to keep your offer, make a counter offer, or buy the vehicle. Manage Offers is available in 3 convenient locations:
Within the auction interface using the Manage Offers tab in AuctionNow
On your mobile device using the IAA Buyer App
On your Dashboard at IAAI.com using a desktop computer, laptop, or mobile device.
IAA Market Alliances– Market Alliances are brokers that are recognized by IAA in a specific market (country or countries) to help people purchase vehicles from IAA. They operate local offices called "IAA Auction Centers" and are available to answer questions and help with a variety of services such as, searching for the right vehicle to buy, bidding, payment, transportation, shipping and more. Their experience, combined with knowledge of local markets, makes their services attractive to buyers who cannot, or choose not to register with IAA directly.


Public Auction – A public auction is an auction at which any Public Buyer can participate and bid on certain vehicles that are legally available to them. Public auctions are indicated with a Public Auction badge found on the Auctions page.

Rec Rides – Rec Rides is an online exclusive auction dedicated solely to Powersports including motorcycles, ATVs, snowmobiles, jet skis and more. Rec Rides vehicles include salvage title, clear title, repossessed, rebuilt, repairable, donated and parts-only units.

Specialty – IAA Specialty is an online exclusive auction dedicated solely to light, medium and heavy-duty equipment, including trucks, boats, RVs and other large or unique items. Vehicles that are not traditional automobiles or motorcycles fall under this category. Specialty inventory can also include cranes, farm equipment, forestry equipment, trailers, motor homes, marine craft, personal watercraft, buses, and emergency equipment.

Start Codes – IAA has three codes to describe a vehicle's ability to start and for its engine to run.
Run & Drive – Upon arrival at the facility, the vehicle motor started (either with or without a jump) andidled, both the forward and reverse gears engaged, and the steering wheel made one full rotation in each direction. These functions are not guaranteed at pickup, and the vehicle may not be roadworthy.
Starts – Indicates that the vehicle motor started (either with or without a jump) and idled when it reached the yard. The vehicle may not start, drive, or move forward at time of pickup, and the vehicle may not be roadworthy.
Stationary -The vehicle will not start, has engine damage, or was not tested upon arrival. The vehicle may not start, drive or move forward at the time of pickup.
IAA Timed Auctions – Timed Auctions is a new way to bid, buy, and get an exclusive first look at inventory before it goes to the live auction. Instead of going into a regularly-scheduled auction, vehicles in Timed Auctions are open for bidding online typically for about 24 hours before a live auction, and each vehicle has a unique deadline when bidding will end. Each vehicle in Timed Auctions has a reserve price, and the first valid bid must be placed above a certain minimum "Starting Bid" amount.

IAA Transport – IAA Transport is an all-in-one vehicle transportation solution that delivers vehicles to IAA Buyers domestically and in select international markets. Buyers can buy, pay for and transport their vehicles in one place, saving time and money. This includes short-haul, long-haul and international services.

Unassigned Vehicles – Vehicles in inventory that have not yet been assigned an auction date. These vehicles are waiting for saleable title documents from the seller and/or the state Department of Motor Vehicles (DMV). "Assigned" vehicles are vehicles that have been assigned an auction date.