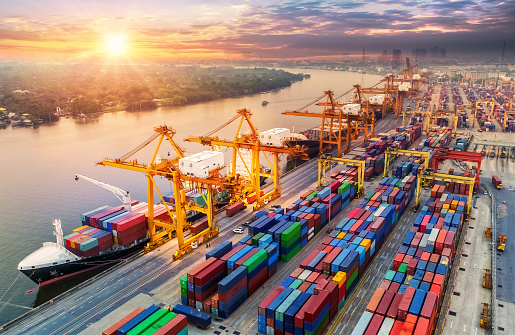 Shipping vehicles from the U.S could be confusing especially if you don't know your way around.as part of our Bundle services which include shipping and trucking we have helped a ton of customers, from arranging for vehicles to be trucked to shipping them to other countries. Our expertise puts us in a position to help resolve your port related issues.
Based on popular demand we have taken the liberty here at Boacon Autos to list out all available ports. Their details and location collated for you to enable you make informed decisions next time you want to ship your vehicles.
Although some ports may be available for shipping we would have you note that shipping of won vehicles from IAA are shipped to ports based on distance and pricing. Having said that, find below all available ports we ship from and their respective locations.
| | | | |
| --- | --- | --- | --- |
| PORT NAMES/CARRIER | TERMINAL NAME | LOCATION | |
| JACKSONVILLE (SALLAUM) | Horizon Terminal Services | 5263 Intermodal Dr, Jacksonville, FL 32226 | |
| JACKSONVILLE (GRIMALDI) | Horizon Terminal Services | 5263 Intermodal Dr, Jacksonville, FL 32226 | |
| FREE PORT | Horizon Terminal Services | 1341A Pine St. Freeport, TX 77541 | |
| BALTIMORE PORT (GRIMALDI) | MD-MIT / DUNDALK MIT | 2700 Broening Highway, Baltimore, MD 21222 | |
| PORT OF NEWARK | Red Hook (RH) Terminals | 138 Marsh Street, Port Newark, Newark NJ 07114 | |
| PROVIDENCE PORT (GRIMALDI) | Providence Rhodes Island Terminal 35 | Terminal Road, Providence, RI 02905 | |
| PORT DELAWARE (GRIMALDI) | Wilmington | 170 Pigeon Point Road New Castle, DE 19720 | |
| BOSTON PORT (GRIMALDI) | DIVERSIFIED AUTOMOTIVE | 100 Terminal St, Charlestown, MA 02129 | |
| PHILADELPHIA (SALLAUM) | Hyundai Glovis | Pier 122, Philadelphia, PA 19112 | |
| RHODES ISLAND | NORAD-Davisville Terminal | 30 Marine Rd, North Kingstown, RI 02852 | |
| BALTIMORE (SALLAUM) | Tartan Terminals- South Locust Point | 2025 E. McComas St. – Baltimore, MD. 21230 | |