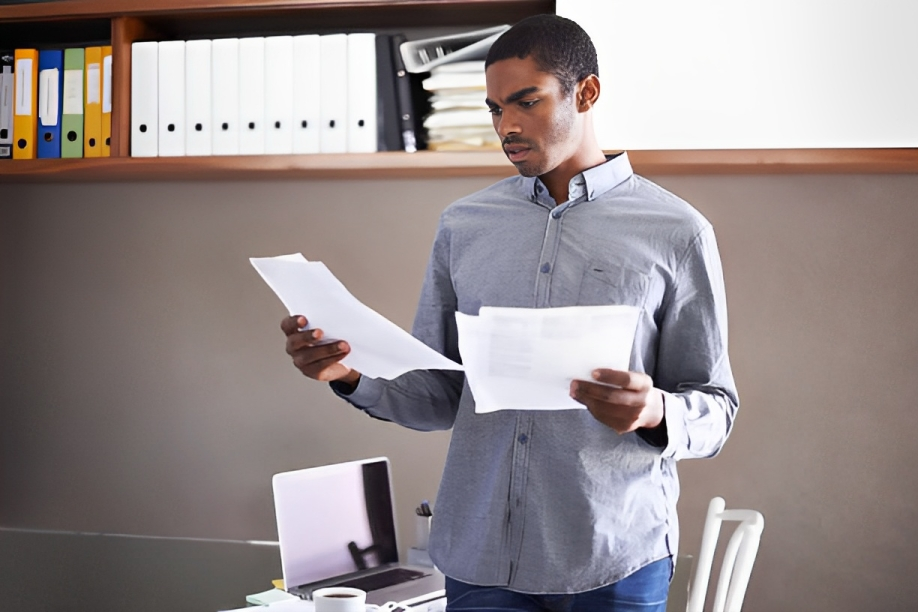 Vehicle titles are documents that prove ownership of a vehicle. They include information such as the vehicle's make, model, year, and VIN number.
Vehicle titles are issued by the state and may be used to register and license the vehicle and transfer ownership.
Here are some common Titles you may find at car auctions;
1. Salvage Title:
Salvage titles are titles issued by a state's motor vehicle department that identify a vehicle that has been declared a total loss by an insurance company due to damage from an accident, flood, fire, hail, or other event. The vehicle is then sold to a salvage yard or salvage auction and may be repaired and resold.
In order to be eligible for a salvage title, a vehicle must have sustained damage in excess of 75% of its actual cash value. The title identifies the vehicle as salvaged and is typically branded, meaning the title cannot be changed, so any prospective buyer of the vehicle is aware of its history
2. Clear/Original Title:
A clear title is a legal term that refers to a car title or deed that has no outstanding liens or claims against it. A clear title is important when transferring ownership of a vehicle to another person or legal entity.
In some cases, a car title may be labeled "lien free" or "clear" to indicate no liens or claims exist against the vehicle. In order to obtain a clear title, all liens and claims against the vehicle must be satisfied and the title must be updated to reflect this.
3. Rebuilt Title:
These are cars that have been salvaged and rebuilt after an accident or disaster. The vehicle must pass a state inspection and be issued a rebuilt title before it can be sold as a functioning vehicle.
Rebuilt titles are not the same as clear titles; however, they can still be issued for a vehicle that is in working condition.
The title will also note that the car has been rebuilt, and this information will be included on the vehicle's history report.
4. Bill of Sale:
A car bill of sale is a legal document that is used to transfer the ownership of a vehicle from a seller to a buyer. It typically includes details such as the make, model, year, and VIN of the vehicle, as well as the purchase price and seller/buyer information.
It serves as a receipt for the buyer and a proof of ownership for the seller. The bill of sale should be signed and notarized by both parties to make it legally binding.
NOTE THAT THE BILL OF SALE CANNOT SHIP VIA RORO.
5. Junk Certificate:
A car junk certificate is a legal document that certifies that a car has been declared as junk, meaning it is no longer fit for use on public roads. This document is usually issued by a state or local government agency after an inspection of the car has been conducted.
It is required in order to scrap the vehicle and is necessary to transfer ownership of the vehicle if it is being sold to a salvage yard or auto recycler. The document may also be required by insurance companies or other financial institutions to prove that the car was properly scrapped.
NOTE THAT THE JUNK CERTIFICATE CANNOT SHIP VIA RORO.
6.    Florida Certificate of Destruction:
Florida certificate of destruction is a title issued by the Florida Department of Highway Safety and Motor Vehicles (DHSMV) that certifies that a vehicle has been destroyed in accordance with the Florida Statutes.
The purpose of this title is to provide proof that a vehicle has been disposed of in a lawful manner and is no longer registered or titled in Florida.
7.    Mississippi Certificate of Sales:
Also known as a Mississippi Certificate of Title. It is a legal document that serves as proof of ownership for a motor vehicle in the state of Mississippi.
The certificate is issued by the Mississippi Department of Revenue and is required for the sale or transfer of ownership of any motor vehicle in the state.
8. MV-907A (NY):
MV-907A (NY) is a title that is issued to individuals in the state of New York who own a vehicle. It is used to register and title the vehicle, and also to update any changes in ownership.
The title contains important information about the vehicle, such as its make, model, and year. It is also used to identify the lienholder (if any) and to register the vehicle for license plates
9.    Non Repairable:
Non repairable title is a term used by motor vehicle departments in the United States to designate a vehicle which has been damaged beyond repair and has no practical use.
These vehicles are issued a title branded "Non Repairable" or "Junk" and may not be registered or operated on public roads.
10. Open Lien:
A lien on a vehicle title is a legal document that shows a person or business has a financial claim against the title of the vehicle.
The lienholder has a right to take possession of the vehicle if the owner fails to pay off the debt that is owed.
NOTE THAT CUSTOMERS ARE ADVICED NOT TO BUY.
11. TOB (to be obtained):
This vehicle title is a title that has not yet been issued to the current owner of the vehicle. The title is in the process of being obtained from the DMV or other agency that is responsible for issuing vehicle titles.
The title is not officially issued until all the proper paperwork is completed and the vehicle is registered.
NOTE: IF FOR EXPORT PLS DO NOT BUY SINCE IT WILL TAKE WEEKS FOR TITLE TO BE AVAILABLE